With the fast development of biomass pellets energy, low cost pellet mill is also becoming an idea energy-saving good helper for people. This kind of pellet mill is very hot in the market both at home and abroad with low cost. Therefore, considering customers' practical needs and economical principle, KMEC, our company has designed various kinds of low cost pellet mill for different consumer groups.
Different Types of Low Cost Pellet Mill
If someone is hunting for a low-cost pellet machine to process biomass pellets at home, we'll recommend our flat die low cost pellet mill to suit your needs. This style of machine adopt alloy steel made press rollers and flat dies in the machine to ensure the top efficiency and effective durability so as to operate and maintain machine with less difficulty. The compact structure increase the convenience for machine occupy small space that allows you move it anywhere you want easily.
Spare Parts of Low Cost Pellet Mill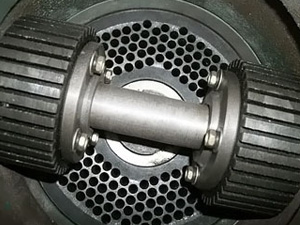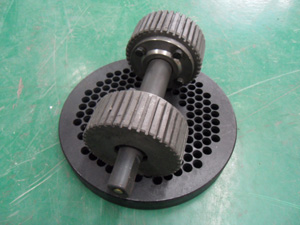 On the contrary, you are planning to carry out an enormous biomass pellets production for business purposes, ring die low cost pellet mill will be a good choice. Due to large type, this low-cost pellet machine needs a special place or workshop for biomass pellets production. Under the pressure between ring die and rollers, the raw materials are pressed from the holes inside the ring die.Then pellets will gradually be made. Of course, raw material should be pretreated before pelletizing, otherwise the machine will probably be blocked during the working. Besides, you have to purchase auxiliary equipments like wood chipper, hammer mill and rotary dryer, cooler and bagging machine for the ring die low cost pellet mill.