Make wood pellets today!
As a subisdiary of AGICO Group, Anyang Best Complete Machinery Engineering Co., Ltd ( known as ABC Machinery ),is a joint-venture combined by GEMCO & KMEC in 2014. GEMCO was founded in 1997, while KMEC was founded in 2007, and both of them are ISO9000 and CE certified enterprises. Moreover, both GEMCO and KMEC have been devoted into the research and development of bioful machines ever since their establishments.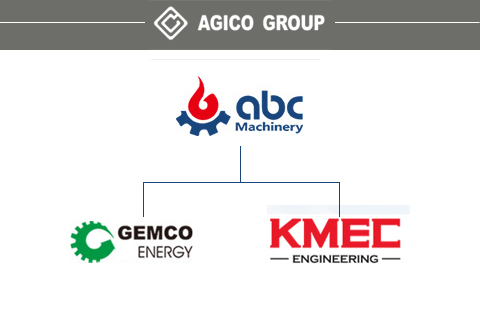 Anyang Best Complete Machinery Engineering Co., Ltd - ABC is one of the leading Chinese manufacturers who has specialized in the designing and manufacturing of equipment and complete plants for the recycling industry, compound feed industry and grain processing.

We give a full set of services, including consultation on pellet technologies and planning of manufacture, delivery, installation, guarantee and after sales guarantee service, maintenance with spare parts.
Pelletizing is the process of making waste materials intosolid fuel. The objects are used for burning purposes. Wood Pellet is one of the most commonly used pelletizing materials.
Detailed Description of Wood Pellet Line:

1. Raw material:
(a). Wood pellets can be made from sawdust, wood shavings, wood chips or wood logs, any wood wastes or biomass.
(b). Feed.

2. Involved processes:
Depending on the input product, which can be dry wood shavings, wet sawdust, wood chip and etc. Directly before the pelleting press, a product with a granular size of approx. 4 mm and a residual moisture content of approx. 15 % is required.

The mainly processes are:Wood crushing(if the raw material is not already granulated), material sifter,drying(if the raw material contains too much moisture), pelletizing, cooling and bagging. The whole process is highly automatically controlled.

3. Production capactiy:
1 metric ton per hour to 6 metric ton per hour are available.

4. Highlight of our equipment
1) Reliable continuous operation 2) Low energy consumption 3) Low maintenance cost
Our wood pellet making machine include ring die pellet mill and flat die pellet press.
(1) Ring Die Pellet Mill
This machine capacity ranges are from 200kgs to 3T per hour. This is widely used in the granulation of wood, straw, other biomass sources. Driven with heavy- duty gearbox construction can produce continuously in most adverse condition. The imported key elements are of high performance with long life and low maintenance cost. The key parts are made of alloy steel to be very strong and malleable. This is made of stainless steel.
(2) Flat Die Pellet Press
As we know, the original design of flat die pellet presses are used for processing feedstuff. But through our client's feedback and diligent research, flat die pellet press is applied in processing wood sawdust, straw, different kinds of stalks, grass, etc. Small pellet machine has the advantages of low price, low consumption, high capacity, etc.It is a good choice for small farm family. And this small pellet mill is one kind of energy source machines which can process wood sawdust, wood lump, etc agro-waste resource.
We carry diesel. single phase and 3 electric and PTO driven models as well as mill heads. We carry replacement rollers and dies.
Project Case