Along with the increasing demand of biomass fuel, there are many different kinds of pelleting machines in current market. They differ in working principle, production purpose, use, yield, raw material, etc. Considering the need of customers, our company develops a series of pelleting machine.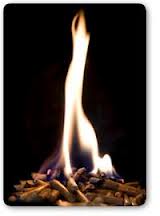 Products of our company are mainly the flat die pellet mill. This kind of pelleting machine shapes pellets through compressing raw materials by rollers and dies in the upper box. Compared with other pelleting machines, this flat die pellet mill is obviously easy to operate with simple but scientific design and compact structure.
Raw material for this pelleting machine is also with a wide application. All kinds of wood like eucalyptus, pine, birch, poplar, fruit tree, etc. crop straw, and animal waste can be used to pelleting. They are of high calorific value, which will produce equal energy to fossil fuel.
The ZLSP Types of pelleting machine are different from yield and the drive mode. Customers can choose the best suitable one for family heating or for business; or according to local situation, customers can choose machine with electric engine, diesel engine, or gasoline engine.

Technical Data of the Electric Pelleting Machines
| | | | | |
| --- | --- | --- | --- | --- |
| Model | Power(kW) | Output (kg/h) | Packing Size (mm) | N.W/G.W (kg) |
| ZLSP120B D-Type | 3 | 40-80 | 710*390*910 | 80/100 |
| ZLSP150B D-Type | 4 | 50-90 | 750*350*650 | 90/120 |
| ZLSP200B D-Type | 7.5 | 80-120 | 1000*430*950 | 200/230 |
| ZLSP230B D-Type | 11 | 150-300 | 1140*470*970 | 290/320 |
| ZLSP260B D-Type | 15 | 300-450 | 1200*500*1070 | 330/360 |
| ZLSP300B D-Type | 22 | 400-600 | 1220*600*1000 | 410/450 |
| ZLSP360B D-Type | 22 | 600-700 | 1250*650*1050 | 470/500 |
| ZLSP400B D-Type | 30 | 700-800 | 1320*700*1100 | 550/580 |