Pelletizer extruder, also known as pellet mill, is a kind of equipment that process organic matters into biomass pellets. As its name suggests, it works by extruding raw materials. Along with the advocating of green energy, pelletizer extruder is playing a more and more important role in producing biomass fuel which is a renewable and recycling resource.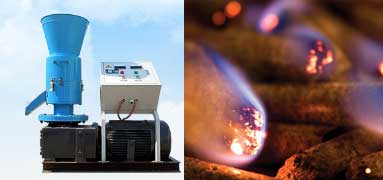 The raw materials for pelletizing are of wide scope: wood, tree shavings, waste paper, house refuse, agro-waste, animal waste, and so on. So you don't need to have a large cost for raw materials. But please pay attention to the moisture and size of them. The fittest moisture for pelletizing is 15%, while the size should be no longer than the diameter of holes in the die. Or the quality and pelletizing rate will be affected; even the machine may be damaged under accumulation.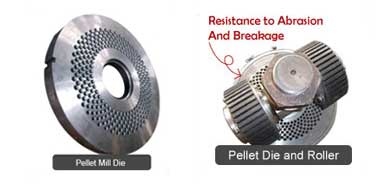 Our company applies alloy steel to make the components of pelletizer extruder. It makes the machine firmer and stronger to lessen the wear and tear. Compact structure allows the machine portable to get raw materials. Enclosed cabinet can resist the accumulation of dust which ensures the pelletizer extruder keep working efficiently.
Main Features:
1. High yield and low consumption;
2. Standardized components promise the convenient replacement;
3. Diameters ranging from 6-12mm can provide you more choice;
4. Continuous and steady running for 24 hours is feasible.