Broad market opportunities exist for pelletizer plant handling the increasing problems of environmental pollution. The common fuels like coal and oil are not only expensive but also inconvenient for transportation. Most important, common fuels are not renewable. What we need is a new kind energy which is both high efficiency and low pollution. Biomass pellets or wood pellets are such kind of material which can meet the needs of both people and society with easy transportation, new, clean and high efficiency.
Ring Die Pelletizer Machine
Many commercial enterprises present opportunities. There emergy more and more society intuitions advocated the idea of green energy. Besides, they put forward many beneficial related policies to support and develop of pelletizer plant. In addition, the commercial enterprises are in a large scale that can also help each other, especially the new coming enterprise in the aspect of fund sport and technology assistance.
Pellet Mill Equipments of Pelletizer Plant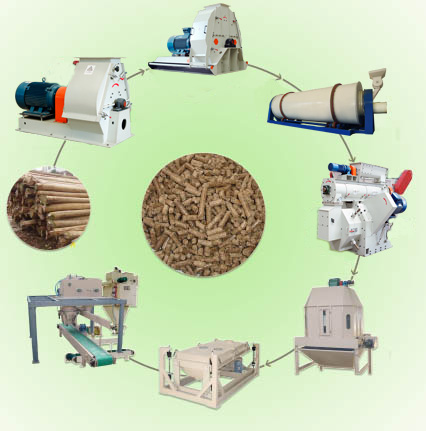 The pelletizer plant market also presents another opportunity. Numerous industries are getting most profits from the pelletizer plant investment. And they usually possess professional guide, excellet technical team and advanced engineers for pellet equipment maintenance. Therefore, this will provide us opportunity to learn about pelletizer plant, which is a swifter and stronger way to be trained and consulted for beginner. Last, according to environmental demand, many favorable policies will be come up with by government for wood pellet production line