KMEC is a specialized company on the manufacturing of wood pellet equipments. We have developed different kinds and types of pelletizing equipments under our engineers' and staff's hard working. The wood pellet producing line is especially designed for customers who want to conduct a large scale production for commercial purpose. If you are looking for such information, we are ready to provide professional suggestion to you.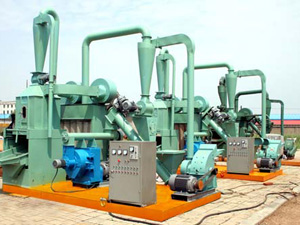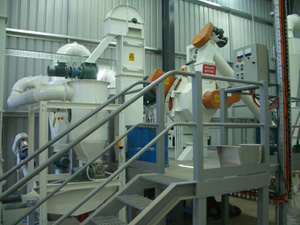 When a complete wood pellet producing line works, it mainly includes crushing, drying, pelletizing, cooling and packing. With such equipment, you can totally realize an automatic production from raw material processing to finished pellets packing. There are three main procedures of whole process: raw material handling system, pelletizing system and packing system.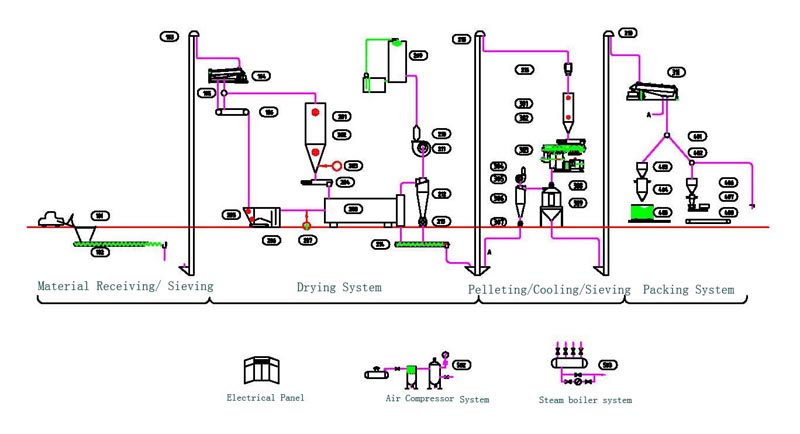 The raw material handling system is the pretreatment to raw material. Raw materials collected are of large size and excess moisture content. You need to handle the raw materials with the crusher, the hammer mill and the dryer to make them meet the standard level.
Pelletizing system is the most necessary and important procedure. A ring die pellet mill will be applied to process raw material after pretreatment to pellets. The capacity of this kind of pellet mill can range from 0.2t to 3.0t each hour. The high efficiency and productivity will meet your different requirements.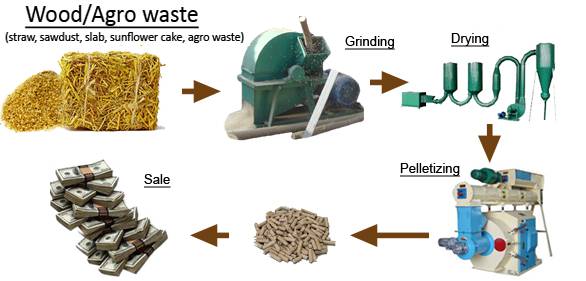 Packing system consists of cooling and packing procedure. Pellets just getting out of pelletizing machine can have a temperature more than 80 centigrade which is not appropriate for storage and transportation. Also the pellets may be damped and degenerate without proper package. So a cooler and a packager will help you store and transport pellets well.
We will supply you wood pellet producing line with excellent performance and perfect quality. Welcome to contact us.